Custom Cast & Molded Polyurethane Parts - Spray Applied Systems - 3D Printing
INDUSTRY LEADER . . .
In Sheave Channel Re-Lining!
Elastomer Specialties, the Nation's leader in re-furbishing power line sheaves, provides a unique, 5-step process to remove worn out sheave channel coatings and replace those sheaves with the latest hybrid-polyurethane technology.
Our company has been re-building sheaves from 5" up to 48" for over 20 years. Today, using our own proprietary technology, we are offering this repair process to construction companies, manufacturers, leasing companies and distributors nationwide.
Don't discard those costly worn-out sheaves, instead send them to us for re-lining. Our restoration process and our permanently bonded coating is engineered to save you money!
CALL US TODAY! 800-786-4244 FOR A FREE QUOTE!
Urethane Renovation of Aluminum Sheaves & Pulleys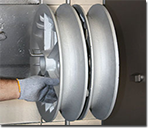 Our unique preparation and re-application of urethane to worn out powerline aluminum sheaves, conveyor rollers, molded wheels and casters offers our . . . Learn More . . .
Urethane Fork Tine Sleeves E-Z Boots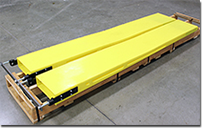 E-Z Boot is a high quality, custom molded, urethane forklift fork sleeve, engineered to stand up against extreme abuse and environmental conditions. Excellent abrasion resistance . . .
Learn More . . .
Polyurethane Cast V-Roller Refurbishing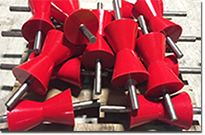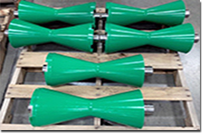 To have the highest quality of resurfaced V-rollers, ESI's program to resurface old worn V-rollers is the ideal solution for commpanies in the pipeline and related industries. The process is . . .
Learn More . . .
Wind Power Turning Rollers


Refurbishing huge diameter turning rolles with Elastomer Specialties' custom formulated polyurethane is the system that provides . . .
Learn More . . .
Poured & Spin Cast Polyurethane Sheets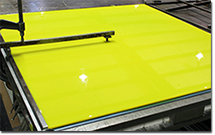 Our custom molded polyurethane division can produce precision cast polyurethane sheets from both polyether and polyester urethanes. Learn more . . .
Polyurethane Roller Lagging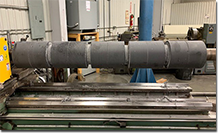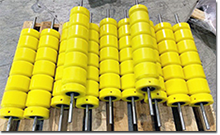 The development of ESI's hybrid polyurethane, cures in seconds not hours, changed the way roller cans are coated. Multiple layers can be added to the cans. . . Learn More . . .
Steel Backed Polyurethane Strips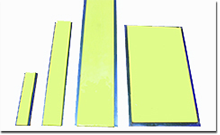 Cast polyurethane will bond to almost any substrate to create a protective surface. The material bonds extremely well to properly prepared steel surfaces and . . . Learn More . . .
In House Machine Shop
Complete machining from raw material to finished machined parts. Specifically engineered for countless industries, such as, Oil Field, Gas, Pipeline, Wind Power, Conveyor Rollers just to name a few. Learn More . . .
ESI also offers welding capabilities. More info . . .
3-D Printing Capabilities

Elastomer Specialties' NEW 3-D printing capabilities is designed for customers looking for a quick turn-a-round time and ability to have . . . Learn More . . .
White Metal Blast SP-5 | NACE #1 | SA 3
At ESI, our standard surface preparation process calls for all metal surfaces to be steel grit blasted to achieve an SP-5, NACE #1, white metal surface.
NACE Surface Prep Standards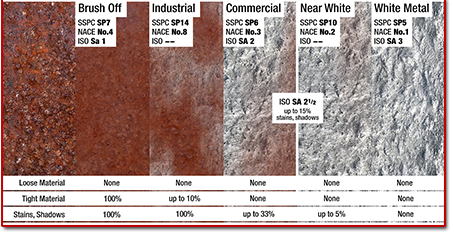 Innovators of Molded Polyurethane and Hybrid Polyurea Technology!
Contact ESI @ 800-786-4244 or 918-485-0276